Illustrations for Relaas, a podcast for people to share their meaningful stories in an intimate and safe space. These drawings were made inspired by two women, one about her personal experience with cancer, and the other about her life as adopted child.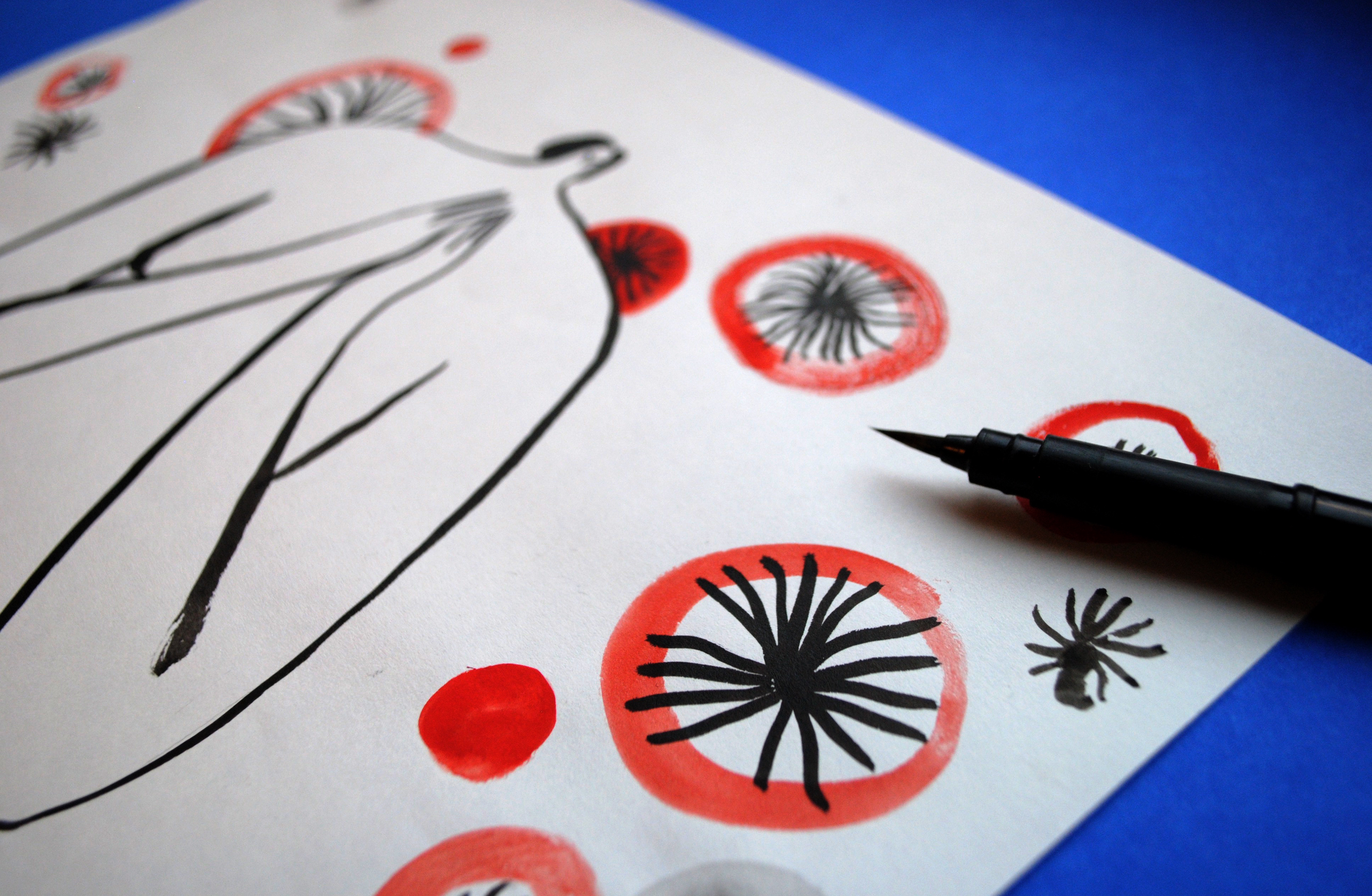 Valence, with a story about cancer and praying.
Notes taken during the live recording of the podcast. This is used later as my own personal research and interpretation of the story. It's the development base of the final illustration.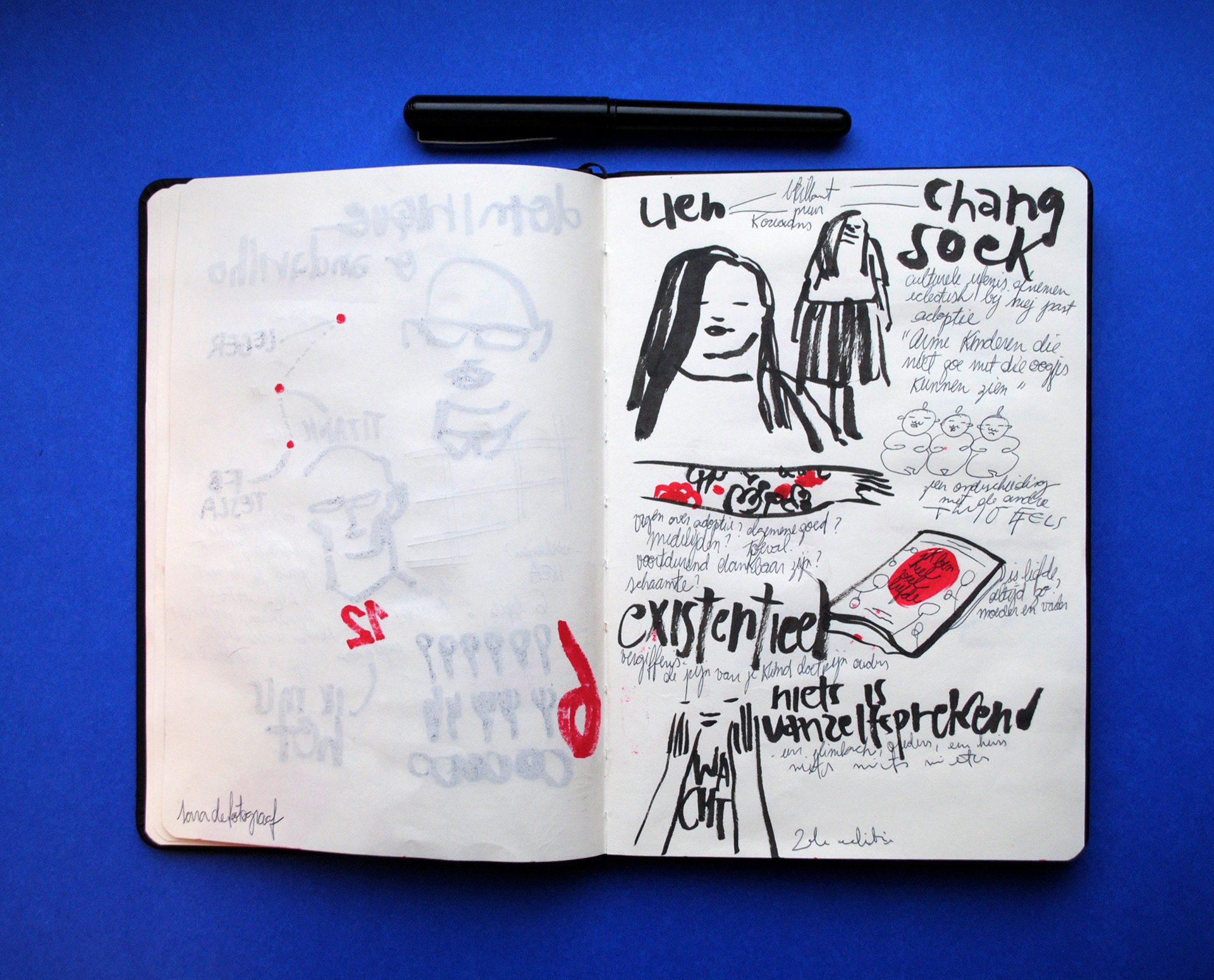 Lien, a story about (not always) being thankful, adoption and love.