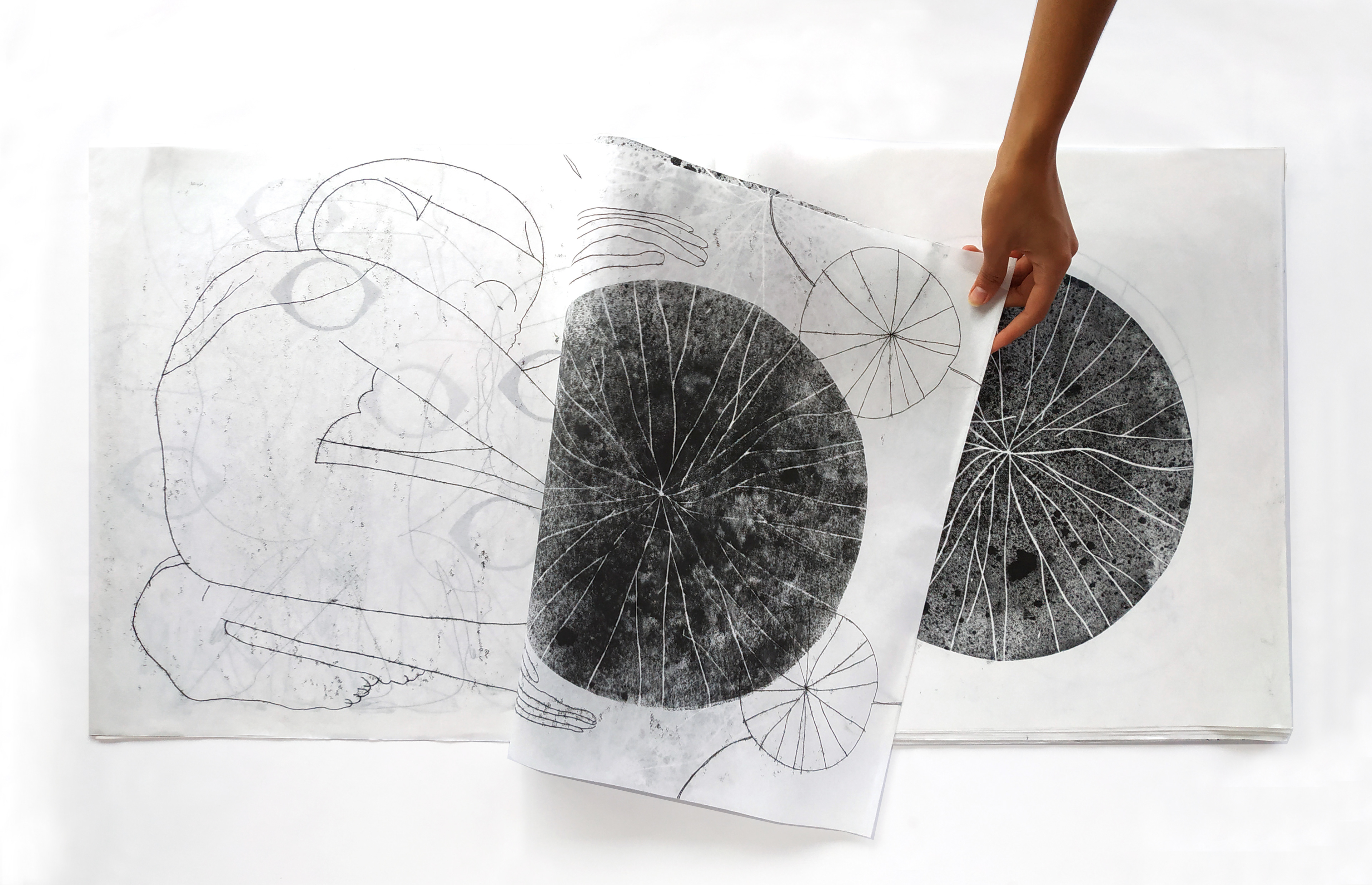 This Concertina book is folded out of a 10 meter long roll of rice paper. Each page is unique and ornamented with stamps and monotypes. It is part of a visual research on storytelling and printmaking. The delicate almost transparent paper plays a role on changing the meaning of each image, which together tell a story of transformation.
24 pages handprinted on rice paper, 450 x 450 mm, Concertina fold. Unique artwork.
Aguapé, irupé, jaçanã, nampé and uapé are only a few of the names given by the original peoples of South America to the largest water lily of the world, found in the waters of the amazon river. It is widely known as Vitória-Régia and its scientific name victoria amazonica, given by english botanists in homage to queen victoria.
This research is a (re)telling of the origin story of Aguapé in which a girl falls in love with the moon. She heard the stories that sometimes the moon would come down to earth. The moon would kiss terrestrial creatures who would then live forth in the sky as stars. She searches for the moon in the hope of joining the skies and being transformed into a star. After tiring efforts to reach the moon, she finds its reflection on the waters of the river. She springs on it and disappears. The next night a flower blooms on the same spot she sprang. The girl was transformed into a star of the waters: Aguapé.
*All images are original monotypes, thus single prints.
Master Thesis 2018-2019 in visual arts at Sint Lucas Antwerp, BE.